Testimonials of the Participants to the On-Site Courses of
Relational Communication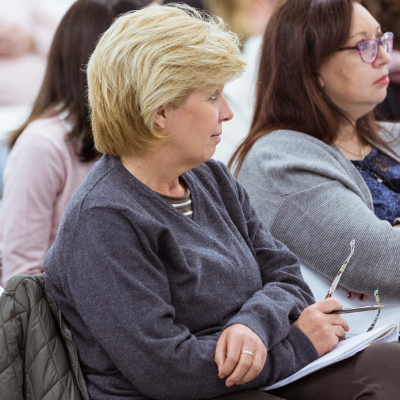 "I'm happy to have made the journey to listen and experience this course. I'm also happy to understand that the school system can change. "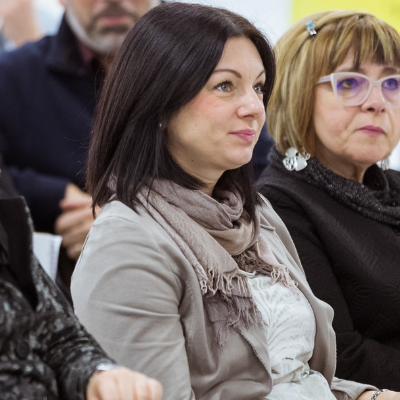 "A really interesting course. Ideas and valid help to be able to see things from another point of view. Thank you so very much."
"Very interesting, engaging and exciting course. The teacher Filippo is a person I liked for the frankness and transparency of the speeches"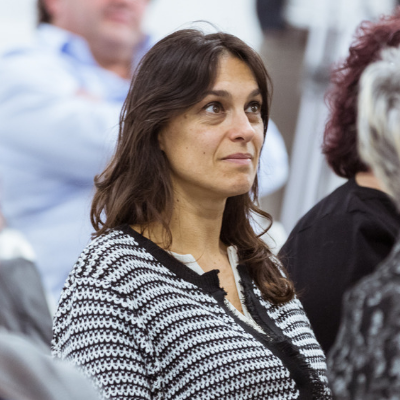 "Full of useful ideas to deepen the topic and find practical application"
A lot of interesting concepts, it would be nice to deepen the topic.
Positive, I learned so much and I'm sure that tomorrow I will teach a lot of useful things to DSA children, even tough I'm not a teacher.
Interesting and full of useful ideas, destructuring the mind is more and more necessary with provocative, disturbed and the most difficult children. I'm wondering how much I am not positive in certain moments.
Very interesting. A topic to explore.
It was very interesting the point of view of communication, preceded by a state of consciousness of one's roles and responsibility.
Pleasurable. Interesting content, exposed in a very comprehensive way, with practical exercises which I consider very useful.
Absolutely fantastic! With a few concepts Filippo was able to explain really important things, and often underestimated or even ignored.

I would like to thank Filippo for making me open my eyes to this huge world, which is partly unknown to me. Now when I talk to people I will take care of them! I absolutely recommend it!
Interesting reflections, communicative ideas and a good focus on communication will help me becoming a more attentive observer, for a better and authentic communication! Thank you.
I loved it, I found it interesting and fun at the same time. Although I have already had some information, I have realized with pleasure that we can learn so much because it is easy to misunderstand and being misunderstood. I am happy to have come here today and I thank Filippo and the staff!

 
Pleasant experience, the quality was EXCELLENT! Even if I had already dealt with the topics covered, these topics are always interesting and I hope that we can spread them more and more to build a better society. I would like to participate in the construction mentioned before. Thank you so much for what you do. It was very interesting to understand why I can't communicate with certain people. The course helped me seeing what others are saying from another point of view, I feel like I can now interpret gestures that were previously bothersome and incomprehensible for me! The way in which Filippo has managed to show us communication from a point of view that is not ours is wonderful! Thank you
I found the course very interesting. At first I stopped simply because I was curious but, as an eighteen year old, I felt taken into consideration many times and described perfectly in many of the teacher's statements. If the professors really put their advice into practice, it would really make a difference! Said by a person who is still in the school system.
It was very nice: sometimes it important to stop, think and learn to listen to others, to improve yourself and the world around you! Thank you.

 
Very interesting! Congratulations to Filippo for his professionalism. From the course I realized that there is always something to learn, and if we want to improve the quality of life of our future we must all work.
As a parent of a seven-year-old child, I have to admit that I'm struggling to understand my child. And even more in being able to make him understand my point of view. I received several practical ideas about how to interact with him! Thank you
A dense and synthetic taste. I personally found it "anomalous" not to find myself in any of the primary roles (teacher, parent …). Perhaps, like every human being towards the little ones (I have grandchildren), I am an educator. I was fascinated by the "division of roles", an excellent start for a long journey.
Interesting. Even if I am not a teacher and I will try to use Filippo's advice in my daily life in dealing with my daughters. Thanks a lot.
I can see my path … with different eyes, better ones!
In a short time he provided an interesting overview and also new points for reflection, so I appreciated it for its effectiveness, thanks.
It is important to get to know each other, because by changing, we involve others in change. The course conveys many goals and the passion to reach them. Working on the limits is fundamental to give a solid foundation to ideas.
A very, very, very satisfying course, I recommend it to all those who want to get involved and help themselves but above all their children.
Excellent for giving some shakes and breaking patterns. Ideal for giving birth to curiosity and hope in a world dedicated to the growth of young people who have difficult with their freedom because adults are unable to change.
As always Filippo fills my heart, it is a pleasure to listen to him you. I could do it all day long . I think this course should do it all without distinction from the role they play in life, the world needs order, cleanliness, balance, harmony and beauty, Filippo knows how to transmit them, thanks
Interesting course, very understandable, valuable and easily transmitted for a quick change. I really like putting the child first, starting from what his/her needs are, taking nothing away from his/her parents who are and will be the most important reference people for a certain age.
There is a lot of work to do and I feel that the proposed method is really a great possibility of transformation and improvement for both children and adults, thanks.
Very interesting, I found it useful in all the aspects both for communication with children and teenagers and also for communication with adults. There is still a lot to learn for me.
Thanks to this meeting, a world opened up for me, of course, the topics covered cannot be exhausted in a few hours, I received new tools and ideas.
Strong because it moves me inside, Delicate because it is a guide, Useful because it is engaging and leads me to see my greatness and my limits, Funny because he makes fun of about the movies and the illusions that my mind creates, thanks for giving me a new effort.
It's nice to have the chance to learn about other ways of approach. Being able to put myself on the side of children and open up to listening. I hope to join other meetings in the future.
It's fantastic, I've always dreamed of a method that facilitates communication, avoiding conflicts. How beautiful all my respect and admiration, thanks.
A course that allows you to understand how to interact with your children, looking for the best way to get in touch with them and understand their point of view, helping them to choose the best. I recommend it to all parents.
The dynamism and flexibility of the course made the content clear and usable, thanks to the interesting content you shared with us.
Thanks to Filippo's knowledge, dialogue, reflections and provocation, I understood some fundamental things to train and teach children.
I think that all those who work in education field should never forget that they work with people that are different. A particular duty of teachers is to safeguard the specificity of each one, thanks Filippo.
I recommend it to those who want to change their point of view, to those who have an approach with young people and with children, to teachers who want to grow and improve their teaching method, to everyone in general because it never ends learn, not even from the little ones who are probably the greatest masters.
I've elaborated on some things I knew about NLP, it was easy explained, and it was really deep with things I knew, but which I didn't understand so well. He's an excellent teacher, I'll recommend him to everyone I know.
Interesting to deepen the theme, thanks for the time and clarity.
Model to be pursued with competence and heart, whose purpose is to create well-being, maintaining the universal principle of personal balance and the balance between people and all creatures. Development and growth are possible and feasible with competence, courage, sharing and love.
The idea of developing new learning methodologies and consequently new teachings with completely innovative approaches suitable for children and young people is a new way of teaching. If we transmit to them the joy of knowledge, we have a concrete possibility of going towards a better world based on human value.
Very interesting, both from the human and the professional point of view, an afternoon full of reflections and ideas to bring into one's life. As a teacher, I think many things in the relationship with adolescents are underestimated, from the sign we can leave, complicating relationships rather than facilitating them. An afternoon like this should be mandatory for all teachers.
It was interesting to discover that there are personal characteristics to modulate in order to interact with others in the best and simplest way, but that almost no one speaks about. Having new points of view that enrich you, force you to ask yourself and bring new questions. It is a course for everyone, and what you learn is useful for everyday life.
Interesting. Even if I am not a teacher and I will try to use Filippo's advice in my daily life in dealing with my daughters. Thanks a lot.
It is a course that teaches us to see with a different perspective, simple and clear concepts especially with children.
Very interesting and engaging. It was Fantastic the part during which you explained the types of people, how to recognize them and how to relate in the right way to build a good communication. Interesting is the project that is being born, taking to heart the teaching and training of those who will improve society, and more generally the world, to build a better one.
Very interesting, it opened my mind to aspects of communication that I had never taken into consideration, beautiful the new way of giving assessments to pupils and the management of insufficiencies. The student self-management project is fantastic, considering also the learning outcomes, but above all because the didactic growth is not only important, but above all the general cultural growth that greatly increases personal growth..
Very interesting from the comunicative and pedagogical point of views, I picked very interesting ideas both as a parent and as a children's yoga teacher. The course was very effective and the teacher is qualified.
Fill the Form Below
and we'll get in touch with you as soon as possible!